Thank you for your interest in purchasing the awesome export resource:
EXPORT DEMYSTIFIED: THE JOURNEY FROM KNOWING ABSOLUTELY NOTHING ABOUT EXPORTATION TO RUNNING A SUCCESSFUL EXPORT by Olaitan Olawale Olajire
Regardless of whom you are, how much you have or what your background is, you can be a successful exporter and this book will show you exactly how.
Those who have read this book have declared it as the best resource they have ever seen on exportation. The author's ability to break down complex concepts into very easily understandable words is superb.
The best part of this book is, perhaps, his abundant use of appropriate real-life experiences to drive his lessons home. You cannot read a page without encountering such experiences as he guides you, step-by-step, all the way to success in exportation.
IN THIS BOOK:
Learn how to export with less than One Hundred Thousand Naira
Find out how to export agricultural produces such as Tiger Nuts, Cashew Nuts, Dried Split Ginger etc
Learn how to own and run a successful export business
Understand all the laws, local and international, that guides export
Learn about staffing and all the intrigues it brings
Discover how to make money from export
Find out all the different ways you can get paid and the practical use of each method
Learn and understand the different documentation in export
Find out how you can export containers of commodities successfully
And lots more
The book is available in both hard copy and e-copy formats. Each format costs N5,000.00. You could have both formats for N6,000.00.
To purchase a copy of the book, please, follow the details below:
Pay N5,000.00 (Five Thousand Naira) or N6,000.00 (Six Thousand Naira), if you want both formats, into the following account:
Account Name: Simply Olajire Solutions Limited
Account Number: 0716837145
Access Bank
Afterwards, please send an email to This email address is being protected from spambots. You need JavaScript enabled to view it. or a WhatsApp message to 08027521139, attaching the proof of payment.
These are what readers are saying: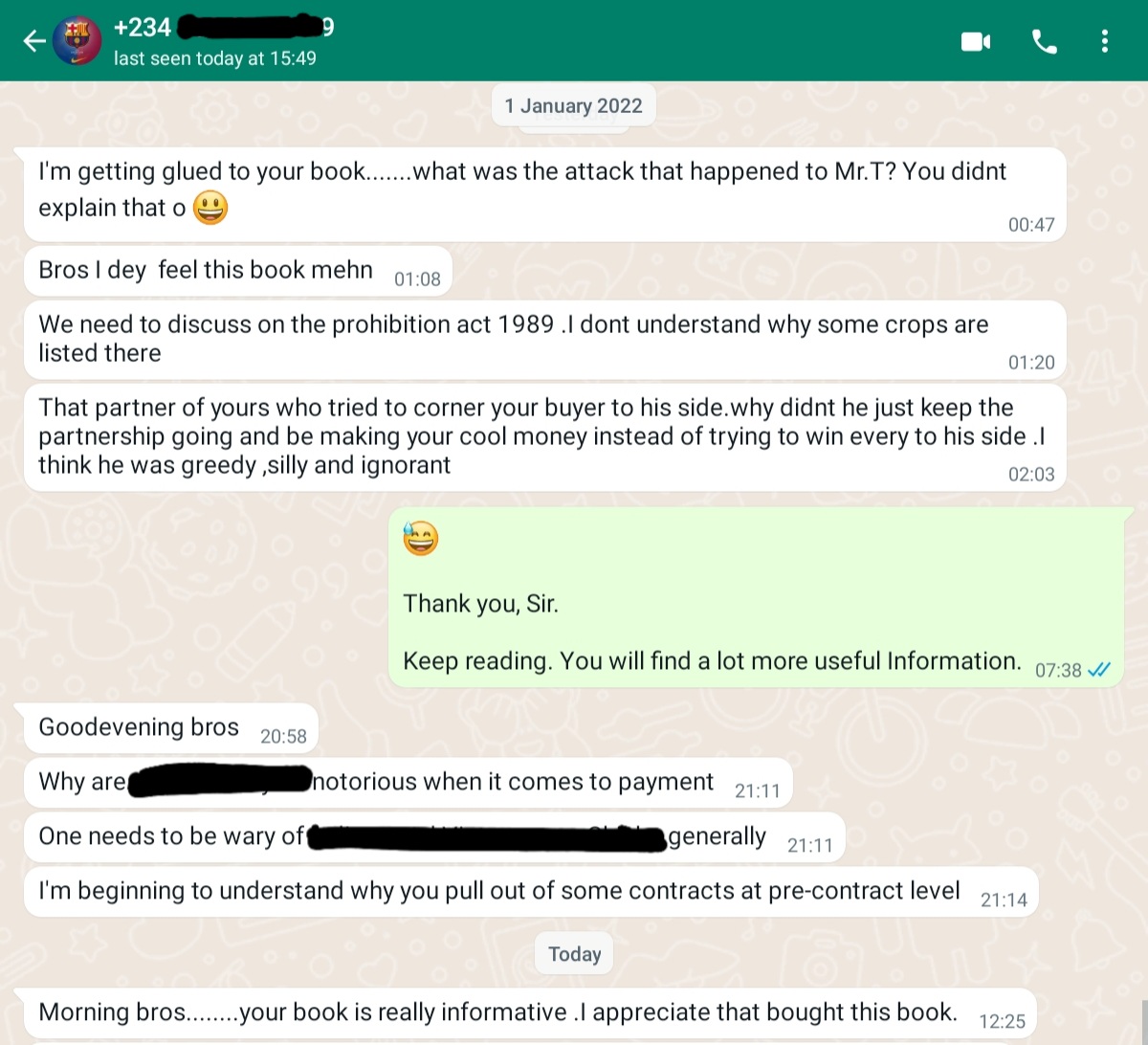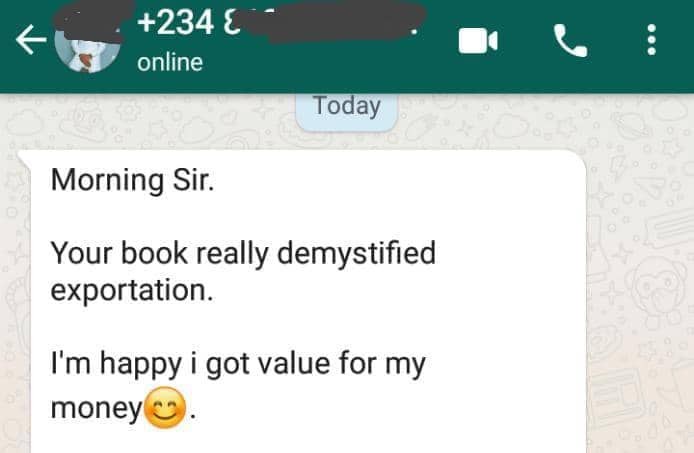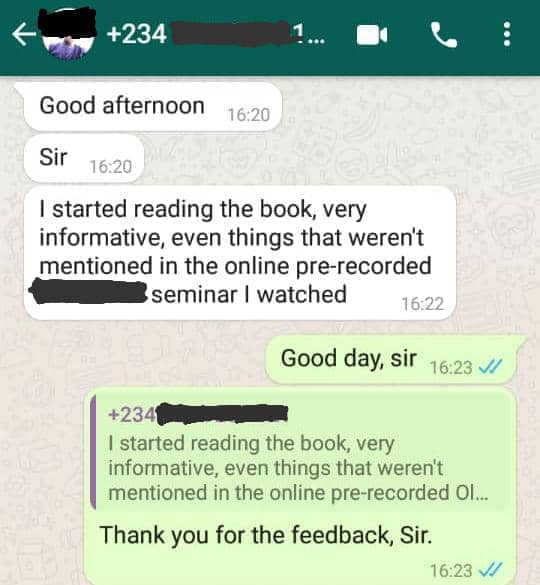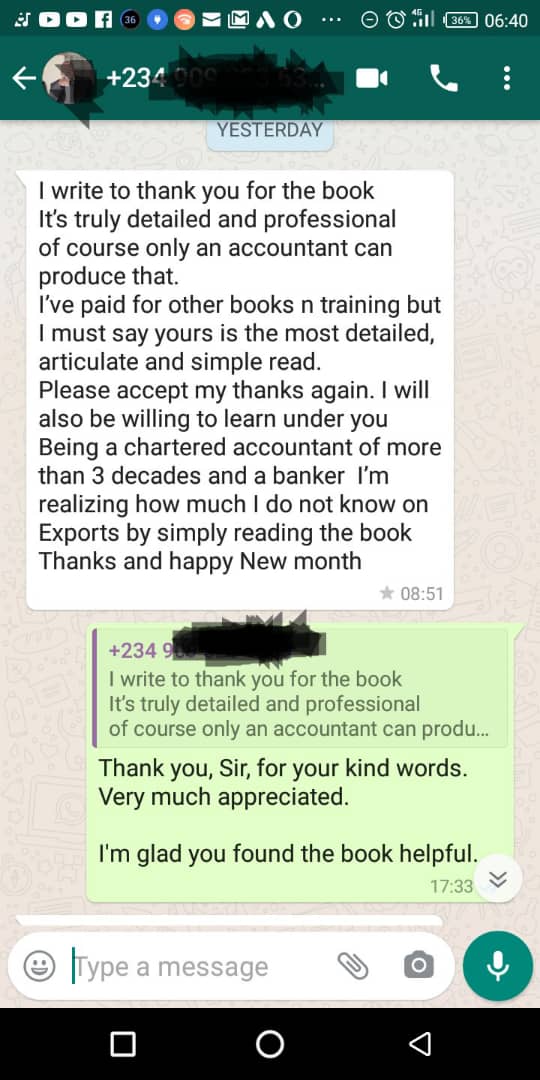 To purchase a copy of the book, please, follow the details below:
Pay N5,000.00 (Five Thousand Naira) or N6,000.00 (Six Thousand Naira), if you want both formats, into the following account:
Account Name: Simply Olajire Solutions Limited
Account Number: 0716837145
Access Bank
Afterwards, please send an email to This email address is being protected from spambots. You need JavaScript enabled to view it. or a WhatsApp message to 08027521139, attaching the proof of payment.