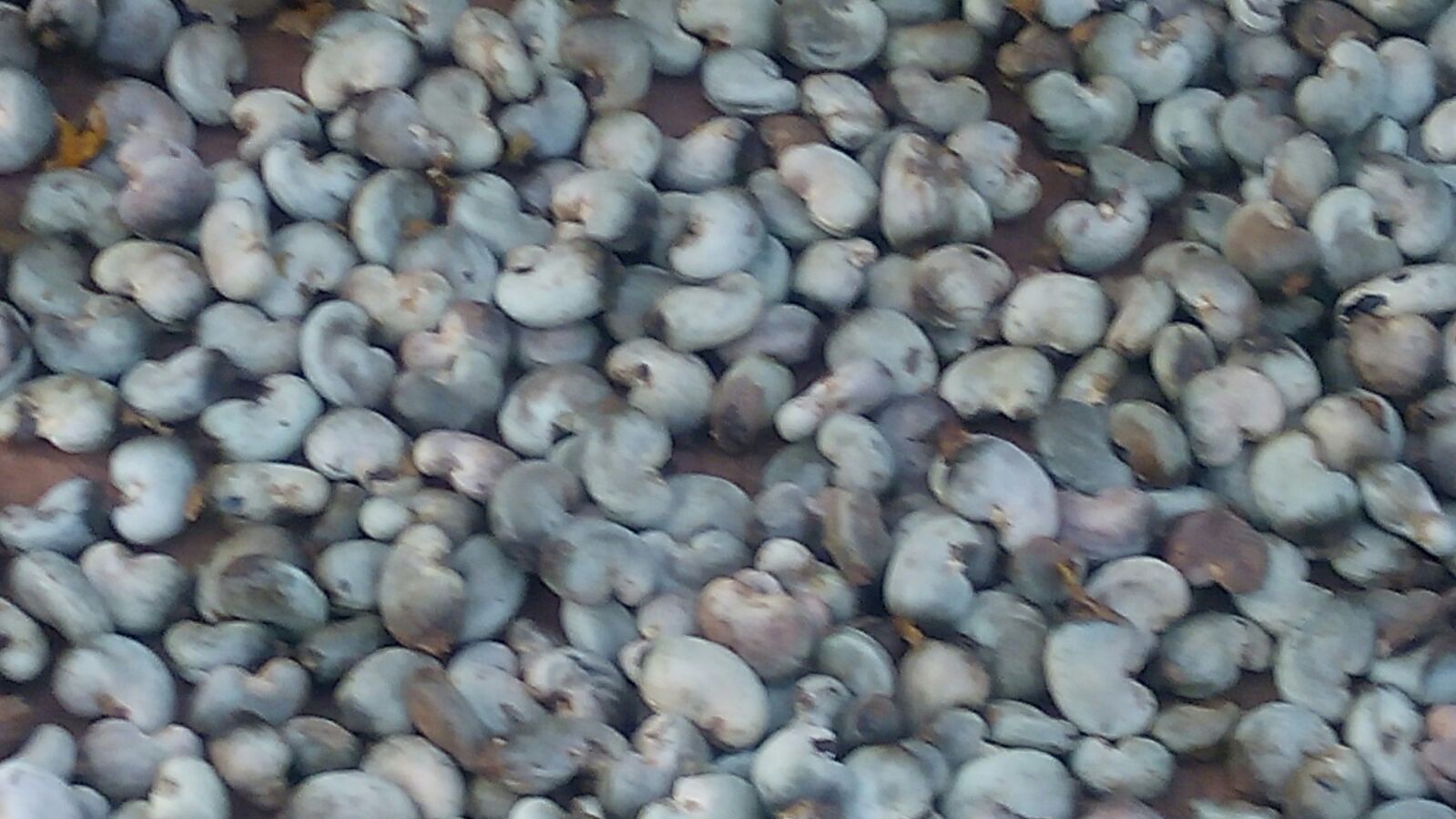 CASHEW NUTS

Cashew is an edible nut which is rich in oil and protein. The kernet is found inside a kidney-shaped (or, boxing-glove shaped, if you prefer) inedible nut of a cashew apple. Cashew kernels are packed with calories, soluble dietary fiber, vitamins, minerals and numerous health-promoting phyto-chemicals that help protect form diseases and cancers.
All over the world, cashew is primarily used as snacks although they are frequently used in Indian cuisine too. 80% of global use is by the snack industry which makes use of the whole kernels. A lesser industry is the food processing industry which makes use of broken kernels, where they are used for chocolate bars, confectioneries, baked foods, cashew butter, cake and ice cream toppings and breakfast cereals.
WHERE CASHEW NUTS CAN BE FOUND IN COMMERCIAL QUANTITIES IN NIGERIA
In Nigeria, cashew season is from February to May but is often traded for much longer (by traders who had stored the nuts during the season). Cashew can be found in exportable commercial quantities in Oyo, Osun, Kogi, Edo, Niger, Kwara, Imo and Enugu States. In terms of location, if you are interested in getting good quality and quantity of cashew nuts in Nigeria, the specific locations you may target are Ogbomoso, Iseyin, Oyo Town, Saki in Oyo State, Iwo and Ejigbo in Osun State, Anyigba and Ankpa in Kogi State, Auchi in Edo State, Lafia in Nassarawa State, Keffi in Niger State and Okigwe in Imo State.

Outside Nigeria, Nigeria's cashews are generally divided into two groups- Ogbomoso Cashew and others. Kogi State is the largest producers of cashew nuts in Nigeria.
HOW TO BUY CASHEW NUTS
You can either buy wet or dried from the farmers or Local Buying Agents (LBAs). "Dried" cashew nuts are more expensive than the "wet" ones. When properly dried, cashew nuts from Ogbomosho will lose 3-5% of its total weight while those from other part of the country will lose about 10% of their weight hence, the premium on the price of the dried nuts. However, in spite of the premium price placed on the dried nuts, experience has shown that the farmers/LBAs will always cut corners and would not dry the nuts to good export conditions. This is so that they do not have up to the expected weight-loss. Therefore, it is always advisable to buy wet and dry to standard yourself.
We have a post that explains the best ways to buy raw cashew nuts in Nigeria and you can find it here.
In terms of payment methods, there are generally four ways cashew nuts, or any other agricultural produce for that matter, are purchased form the farmers or LBAs- advance payment; spot payment; payment on delivery or advance-deposit-and-balance-on-delivery payment. Understanding the dynamics of payments can make or break your export business. Knowing how to deal with your suppliers is more-or-less an art perfected only by experience.
The post on this blog with the invaluable explanation on this is titled: HOW TO BUY RAW CASHEW NUTS IN NIGERIA.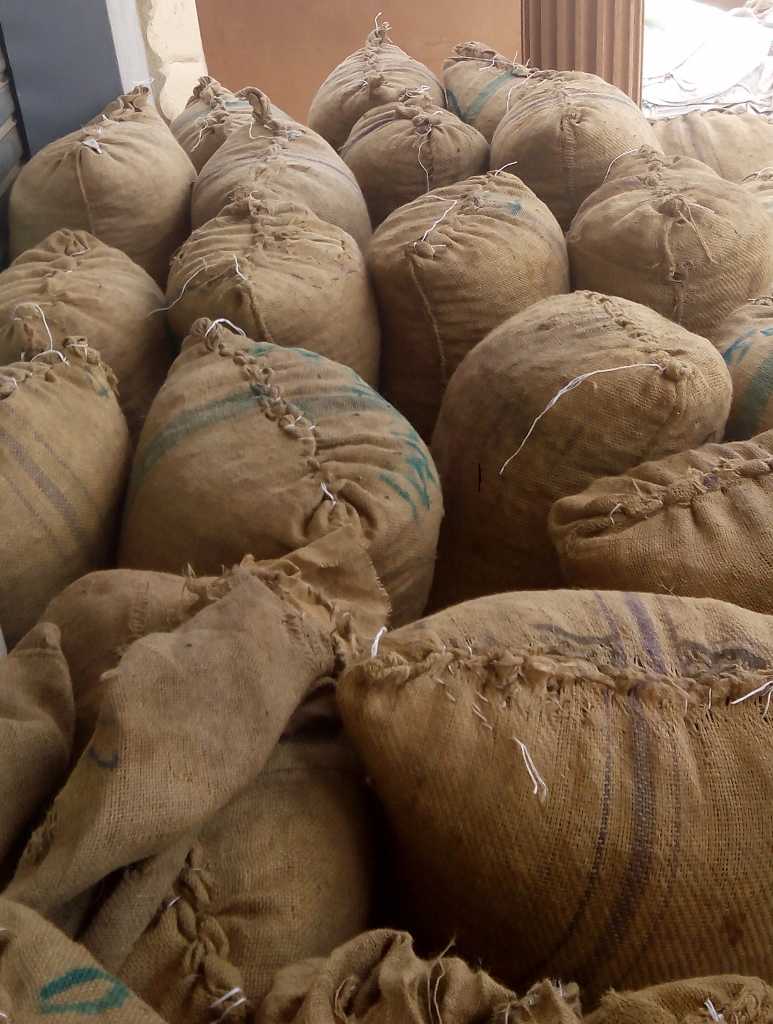 OGBOMOSHO CASHEW
Although all cashew nuts are similar, they actually vary in size, oil contents, shell thickness and ease of processing. The quality of cashew in Nigeria differs largely based on the areas they are grown. The Cashew with the best quality in Nigeria is known to the outside world as Ogbomoso Cashew. In reality, there are no cashews from Ogbomoso. Instead, Ogbomoso is a central collection centre for cashews in its entire axis such as Iseyin, Iwo, Saki and others.
At the beginning of the season (before the rains) the specification of nuts found in this axis is KOR (Kernel Turn-Out Ratio) of between 48 and 52ibs and it has the Nut Count of around 170-185/kg.
For the Nigerian market, Ogbomosho cashew is considered premium quality and, therefore, commands an extra premium price of about fifty dollars ($50) in the international market. The reason for this is largely because it does not have peeling problems during and processing and also because of the size of the kernels inside the cashew nut.
OTHER CASHEWS
Of the other areas in Nigeria where cashew nuts can be found in commercial quantities, Ayingba and Ankpa and other areas in Kogi States are of a high quality. At the beginning of the season, the KOR is about 48-50 (although it drops quickly as we get into the season). We also have KOR of 48 in Auchi, 46 in Niger State and 45 in Lafia, Nassarawa State and Okigwe in Imo State at the beginning of the season. Also, the Nut counts of these other cashew nuts are 200-220/kg.
PRICING
The pricing of cashew nut is largely based on its location, dryness, nut counts (how large the shells are), shelling outturns (yield), and evidence of fungal or insect damage. There is also, of course, the bargaining powers of the interested buyer and the seller. Interestingly, even the parallel market rates of foreign exchange also do have an important role to play in the eventual amount RCN are sold for.
Vitally, it is proper to conduct an assurance test on the quality of the RCN before the exporter agrees to pay for the RCN. This is because at any given time, there are always different prices for different qualities of RCN. It is important, therefore, to know exactly what the exporter will be buying as this will aid, in no small measure, the price that the exporter should be willing to pay the farmer/LBA for the RCN.
You can find more information on how to know the quality of cashew nuts in the post THE SPECIFICATION AND QUALITY OF RAW CASHEW NUTS IN NIGERIA.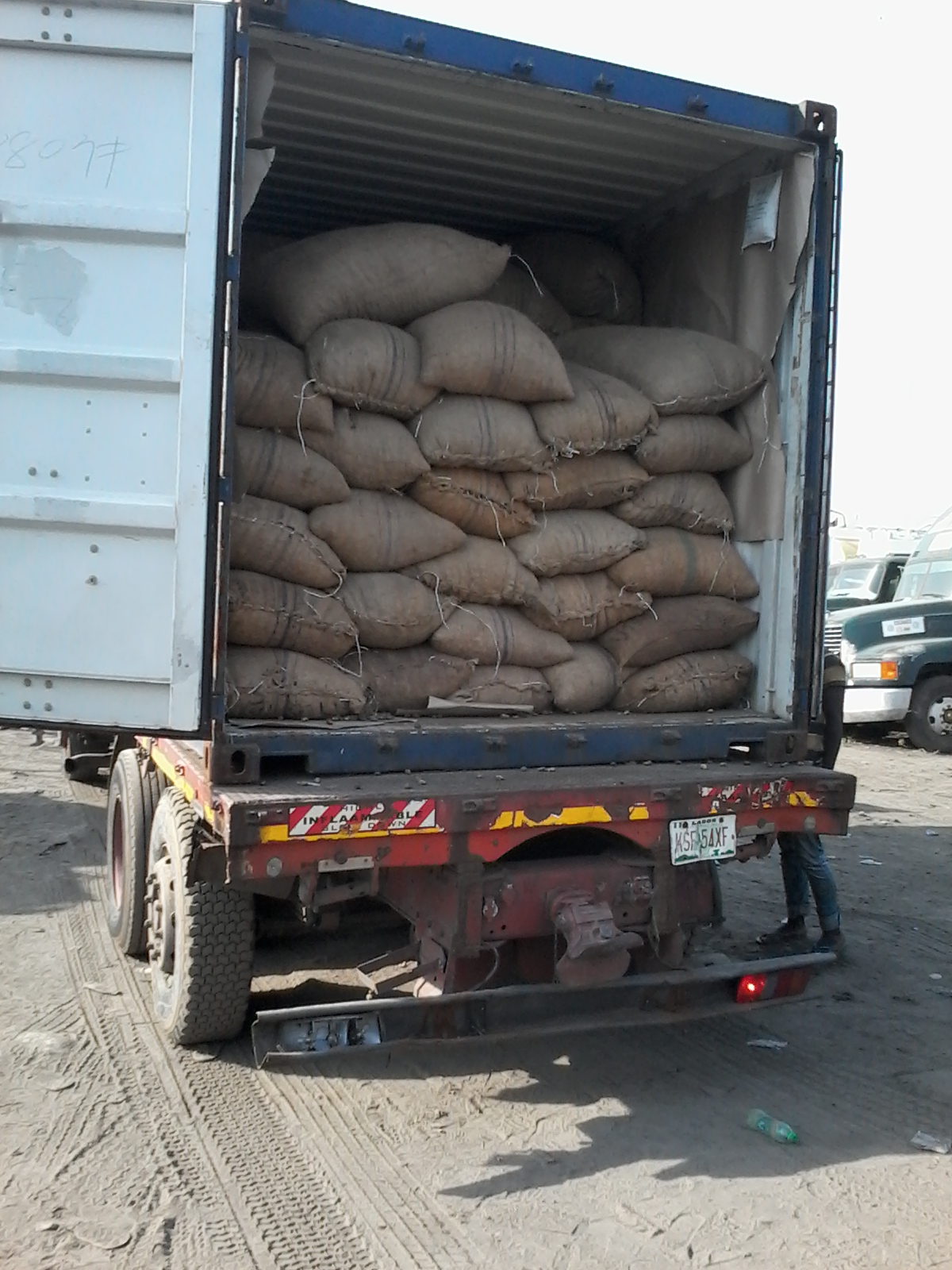 BEST PREPARATION OF CASHEW NUTS FOR EXPORTATION
Regardless of how good your nuts are when you purchase them, how you handle them afterwards can maintain, reduce or improve the quality of your nuts. If you do not adopt the best method of preservation and drying, what you packaged and send to your buyer will undoubtedly be different from the horror your buyer will get when they open the container containing the RCN you sent to them.
When you get your cashew nuts, there are generally going to average a moisture level of around 16%. This moisture level is from two difference sources in a cashew nut. Cashew nuts are required to be very dry (at most, 10% moisture) if they are going to be suitable for exportation.
You can find our in-depth analysis specially written to help you understand this crucial part of execution of RCN under the heading: BEST METHODS TO ADOPT IN THE PREPARATION OF RAW CASHEW NUTS FOR EXPORTATION.